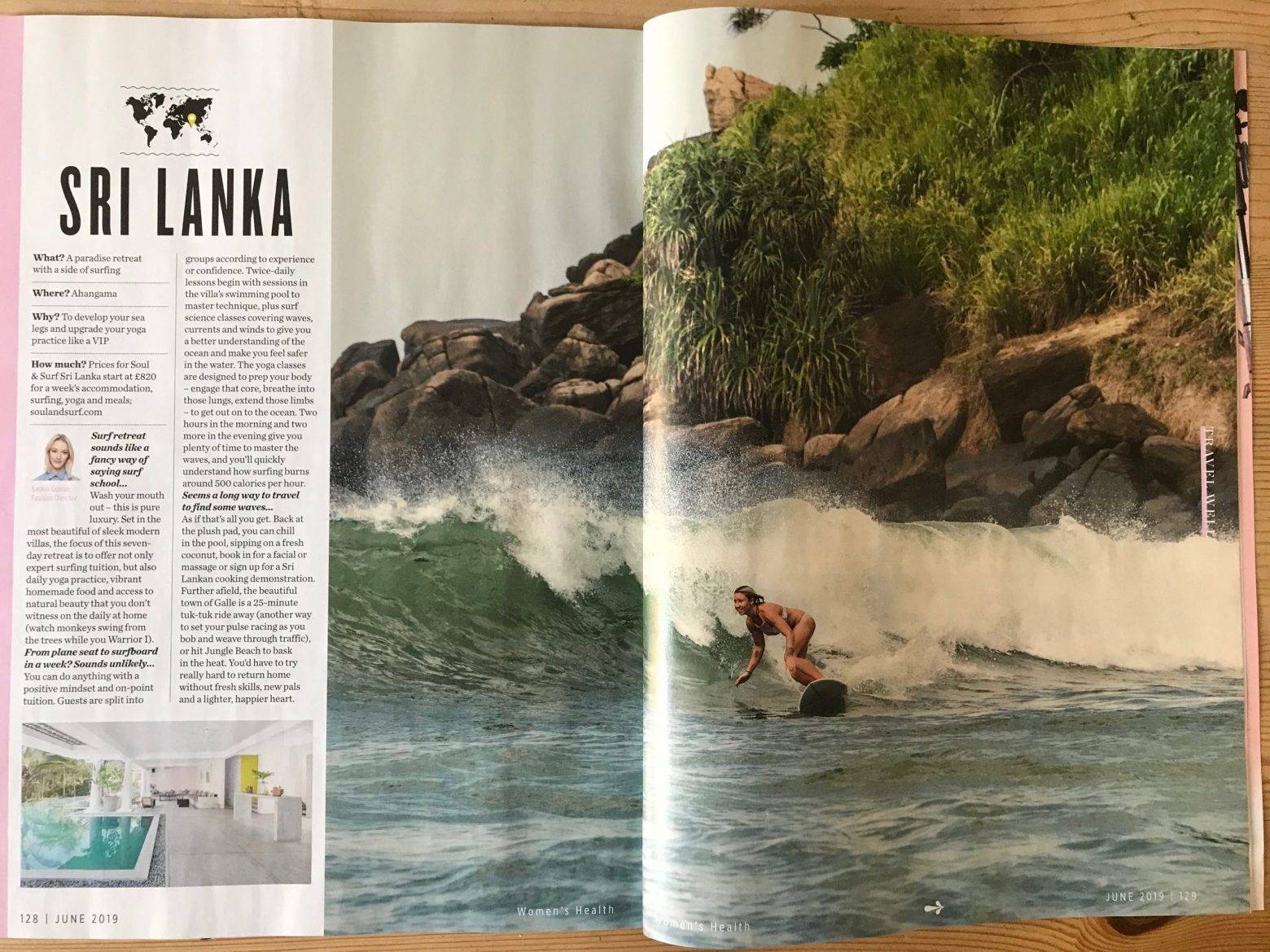 'I learned to surf in only seven days'
Women's Health reviews Soul & Surf Sri Lanka – a zen beach retreat to hone your surfing skills.
Women's Health, 22nd December 2019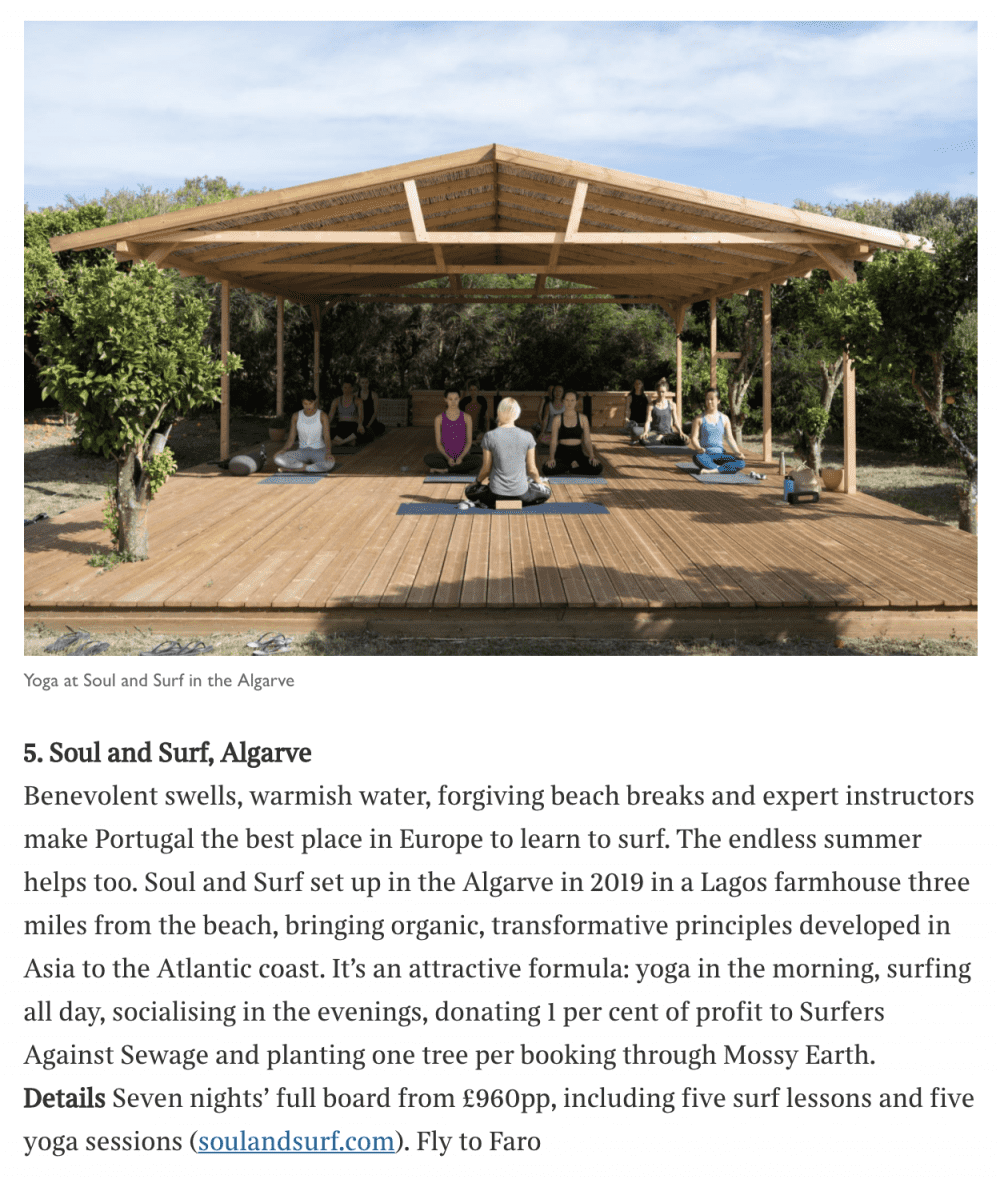 30 brilliant holidays in Portugal for this summer
Benevolent swells, warmish water, forgiving beach breaks and expert instructors make Portugal the best place in Europe to learn to surf. 
The Times, 14th May 2021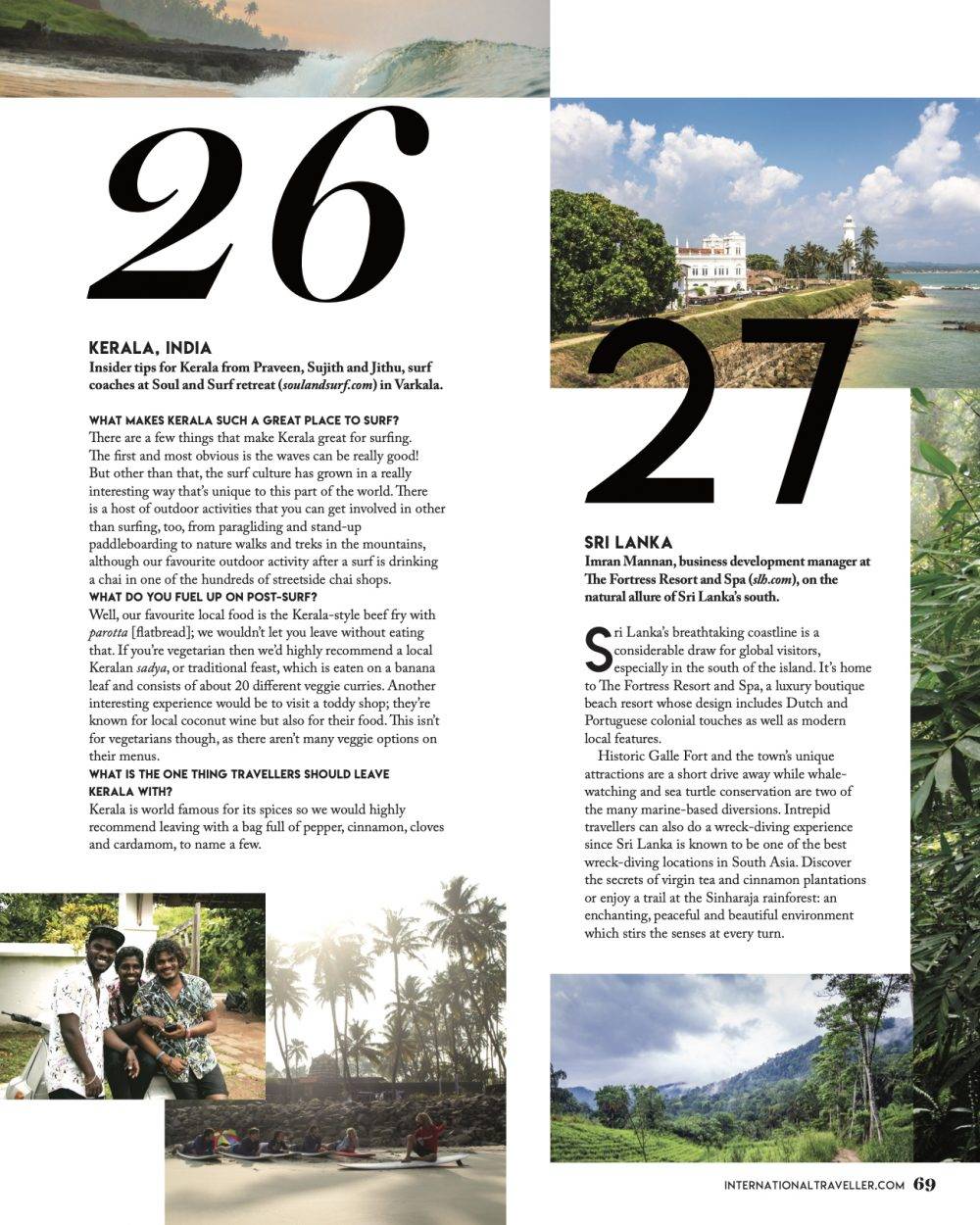 Insider guide to South Asia
From Bhutan and India to Sri Lanka – here's International Traveller's insider guide to all the places in South Asia you can't wait to get back to or visit next year. 
International Traveller, 16th December 2020